What makes a successful content creator? That looks different for everyone! In my opinion, if you manage to upload – then congratulations, friend, you are a successful content creator! If you haven't already started creating content, the time to jump in is now! 2023 will be a huge year for creators.
Not sure where to start? No worries – I'm here to share my Creator Toolkit featuring the best creator tools, setups, and equipment every creator needs to succeed 💪
Spoiler alert: you probably already have what you need to get started.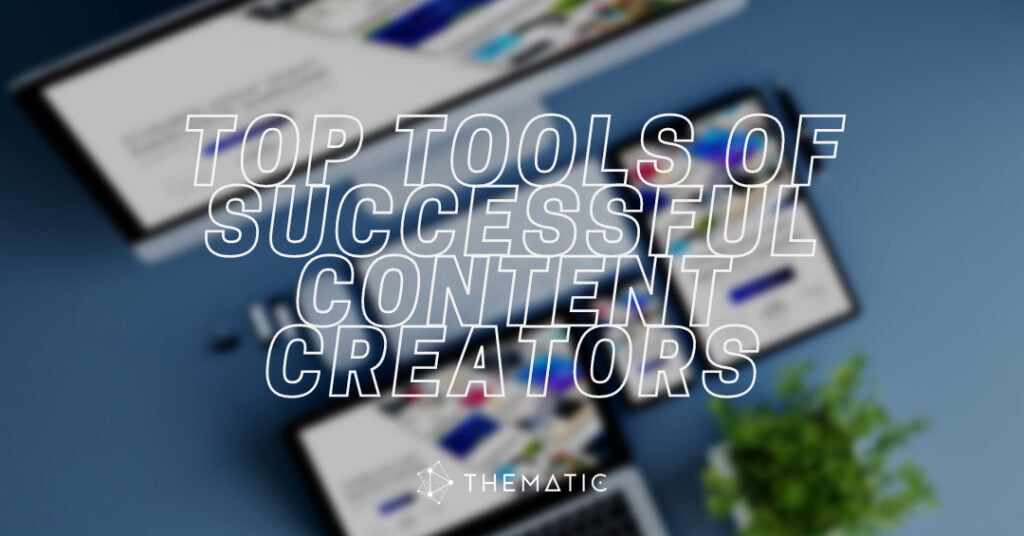 YouTube, TikTok, Instagram … Oh my!
Being a content creator means different things to different people. It can be audio, video, short form, long form, recorded, live streamed – there is no one size fits all answer to how to be in this industry. Let's take a look at video and how that plays a part on YouTube, Instagram, and TikTok – which are similar but serve different purposes.
YouTube is the OG platform for creating video and sharing it with the world. Since it started in 2005, it has grown from sharing videos of cats to, well, better looking videos of cats – but at the time of writing this article, it is the second most visited website in the world. It is owned by Google and videos from YouTube often come up as search results. It is my platform of choice for creating content that someone might be actively searching for. It's all about that SEO, baby!
Instagram has been around since 2010 and even though it started as a photo sharing app, it has become a platform of choice for many video creators. It is currently in the top 10 of most visited websites in the world and is constantly making updates to stay top of mind in the creator economy.
Now we have TIkTok… oh TikTok. If you haven't gotten into TikTok yet, what are you waiting for? It's so much fun! It has been around since 2016 but really took off in 2020 when everyone had time and were hungry for much needed distractions. It has brought short form vertical video to the forefront and really leaned into a format that embraces the way we consume content – on our phones. It's fun, it's quirky, but really it can be anything you want it to be. Because of its ability to capture attention and get to the point right away, it is quickly becoming a search engine of choice and I often find myself looking for ideas on TikTok because I appreciate that I can get fast, unpolished answers from creators of all levels.
The business of the content creator business
Content creation is fun, but it is also a business and once you are ready to market yourself as a professional, having a content creator business plan will help keep you on track. There are tons of ways to monetize and the creator economy is just going to keep getting bigger in 2023.
According to Influencer Marketing Hub's 2022 Benchmark Report:
More than 50 million people globally consider themselves content creators
Influencer Marketing Industry is set to grow to approximately $16.4 Billion in 2022
The value of social commerce sales in 2022 is estimated to be $958 billion
By 2025, social commerce is expected to account for 17% of all ecommerce spending
As a general rule, consumers are interested in creators that they feel a genuine connection with. And there is an audience for everyone!
One thing to keep in mind as you are starting out is to comply with FTC guidelines. Get in the habit now of always disclosing your relationships with brands and keeping yourself up to date with the latest rules. The key here is to make sure the disclosure is simple and clear. Need an example? See the bottom of this article!
You also have to make sure you pay attention to how and where you use images and music. It may seem like a lot, and it can be, but a good rule of thumb is make it yourself or make sure you have correct permissions to use it. There are fabulous free content creation tools, like Thematic, where you can source assets to use in your content.
Each platform will have its own approach and if you accept early that things will always be changing, you will save yourself from a lot of distress.
The Content Creator Toolkit
If you want to know everything that I am using right now, you can check out my full content creator toolkit here but know that this is always changing and you do not – I repeat – you do not need all of these things. I have a tendency to do the most and like all advice, take what serves you and leave the rest.
All software and gear depends on what YOU want to accomplish as a creator – there is no wrong or right way. At the most basic level, the creator tools every creator needs are a camera, a microphone, and a light, which can literally be your phone and a window. If you want to make videos, you need something to record video. If you want to make audio content, you need something that records audio. If you want to edit, you need some tool to do that. It can be anything – from the phone you have in your hand to a full on production studio with all the bells and whistles.
One isn't better than the other, they are just different. I personally swap between the most minimalist and maximalist setups depending on the result I would like and, tbh, my mood. More just means more but if you are into that, here are some creator tools to take a look at.
Video Recording Tools
Audio Recording Tools
Copyright-Free Music for Videos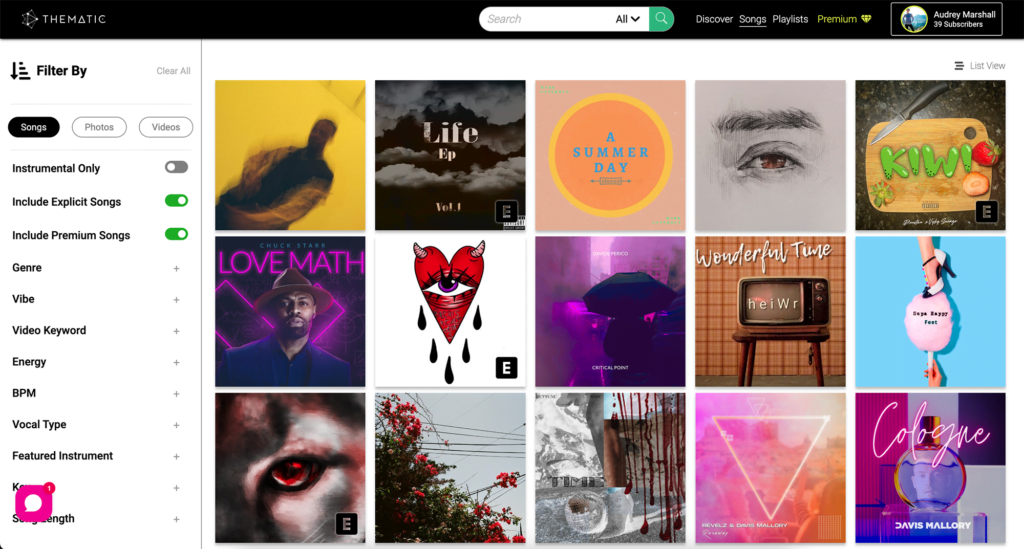 Video Editing Tools & Apps
My favorite free video editor: Capcut
Image Editing Tools & Apps
Best Setups for Vlogging
To vlog, I recommend a compact camera with a flip out screen or your phone. For long-form vlogs, YouTube is a good place for those to live. For quick glimpses into your daily life, any of the short-form platforms will have a place for that.
Best Setups for Live Streaming
You can easily live stream from your phone on Instagram, TikTok, and YouTube – as long as you meet the platform requirements to unlock that feature. On YouTube, you can stream with an encoder which opens you up to bring in multiple cameras, microphones, and other media sources. I absolutely love streaming live and if you want to see my workflow, check out this video:
Best Setups & Creator Tools for Podcasting
If podcasting is the way you want to go, I suggest getting into the habit of recording video at the same time just to have it for promotional purposes. Not a requirement, of course, but if you start learning to do video with your podcast, you will be ahead of the curve if you ever do decide to focus more on video. To do this, you don't necessarily need to be talking to the camera. Just have it in the corner to show a little behind the scenes action. Just like video, the best creator tools that content creators that want to focus on podcasting varies depending on what you'd like to achieve and your budget.
I recommend a USB Microphones that can plug right into your computer. Here are a few options that I have personally used
Budget:
Tried and True:
Ready to level up:
When you are ready go all in on your podcast, you can use something like the Rodecaster Pro II which will allow you to plug in more advanced microphones and even pull audio from your phone.
Content Creation Tips
Social media trends are always changing and joining the Thematic Discord will help you stay on top of it. I've got a whole library of content creation resources and if you have questions, make sure you tune into the new season of Club Content Creator on the Thematic YouTube channel. Keeping an eye on what brands in social media are up to, is also helpful since they tend to have entire teams dedicated to paying attention to these things. No matter what level you are at, always remember to create, release, and repeat!
When you are ready to add music to your YouTube and Instagram content, Thematic is the way to go for royalty free music that matches your aesthetic. You'll probably even find your new favorite artists while you're here. I'm currently loving everything Elli Moore and Citrus Avenue.
---
We hope you enjoyed this guide to the best creator tools for content creators in 2023. These are the top tools every content creator needs to get started and will help you in making the best content and taking your content creator business to the next level ✅
Looking for more creator tools and resources? Visit Thematic's Creator Toolkit for additional resources on creating content – including starting a YouTube channel, thumbnail and channel art templates, the best free tools for YouTube creators, best practices, and of course, great royalty free songs to use in your videos for free with Thematic.
Also! It is worth checking out content creator jobs on Jooble to find more career opportunities in this industry.
---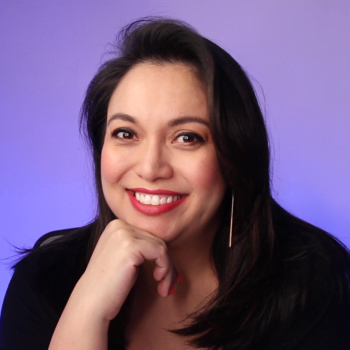 The Creator Toolkit: The Best Tools All Creators Need to Succeed is brought to you by Thematic Creator Marielou Mandl
Marielou Mandl is a tech & lifestyle creator and digital content producer who teaches creators how to create content for Instagram, Snapchat, and other social media and keeps you up to date with all the best content creation technology.
Find more content creator tools, tips and tech advice from Marielou at marieloumandl.com and discover her favorite copyright-free music on her Thematic creator profile.
All products recommended are selected by the author, independent of our parent company. Some of our posts include affiliate links. If you buy something through one of these links, we may earn an affiliate commission.