Thematic's Royalty-Free Sound Effects
Spice up your videos with must-have vlogger SFX packs.
All sound effects are royalty-free and copyright-free ✌️
Shop the Best Sound Effects for YouTube videos:
Mr. Jello is one of the top artists on Thematic and an established artist in the Lo-fi community.
He is here to share his music with the world and hope that it impacts people as much as it helped him through the crazy pandemic. All of the SFX packs offered will provide you with the highest quality sounds that are self recorded and processed to help fit the vibe of your video!
Use Thematic to feature Mr. Jello's songs in your YouTube videos!
😍 Creators Love Using Thematic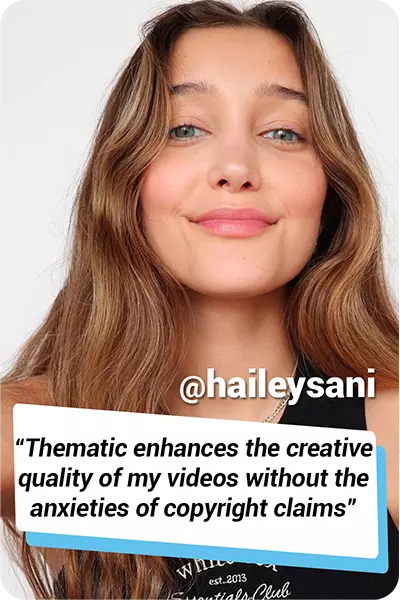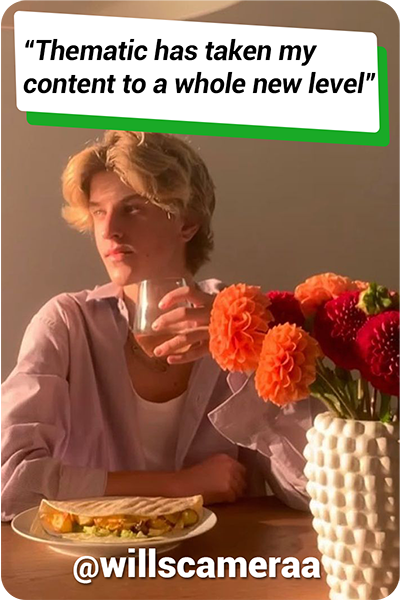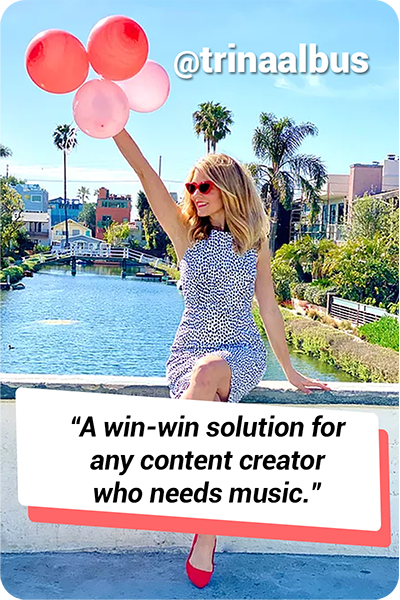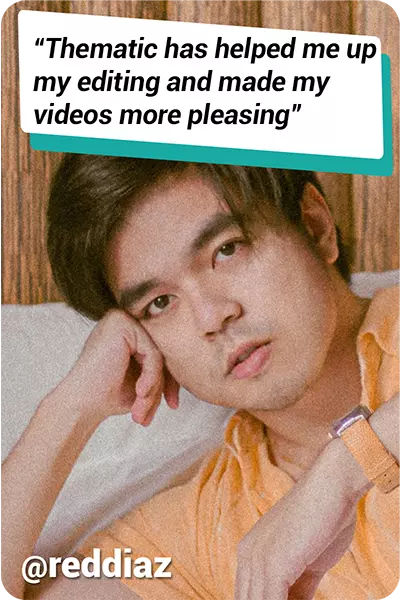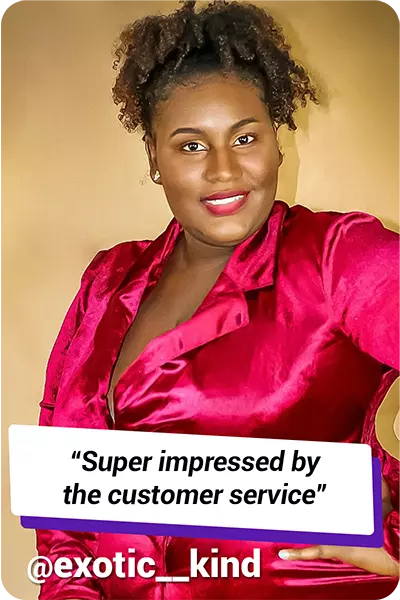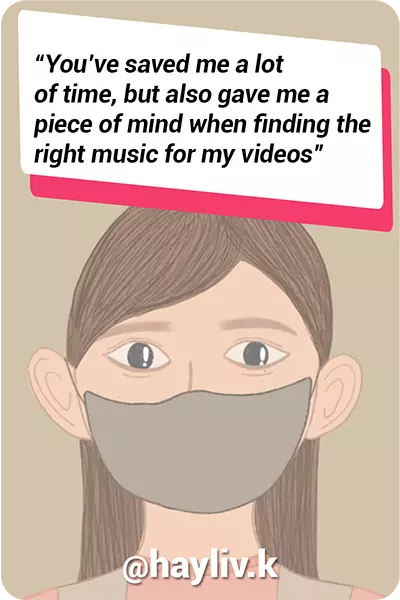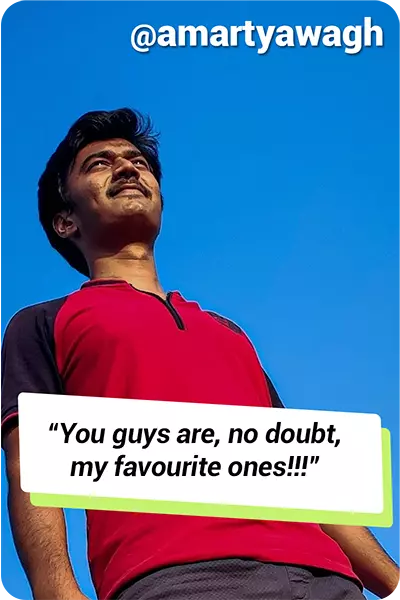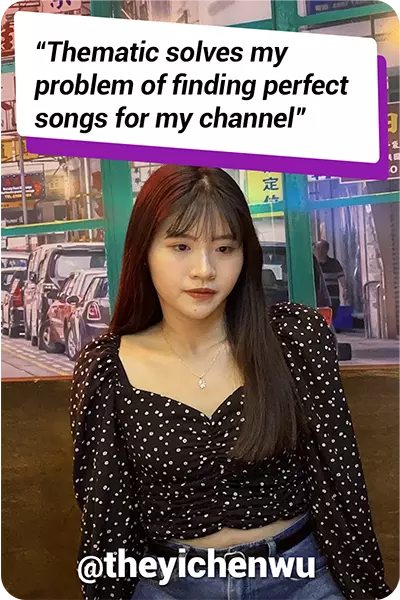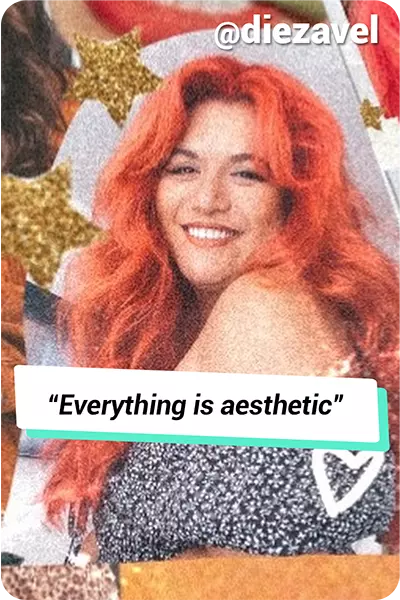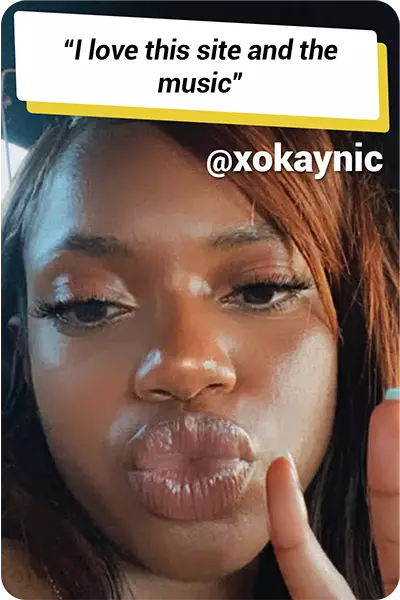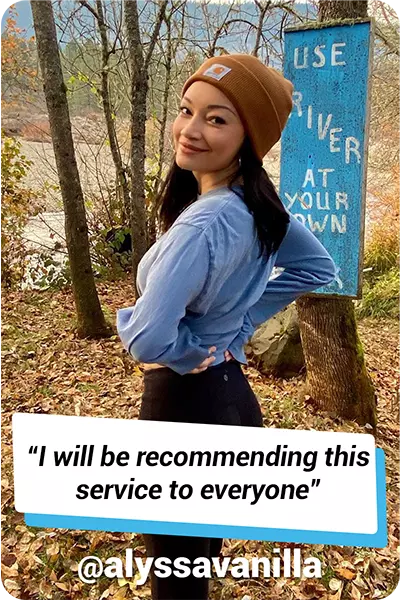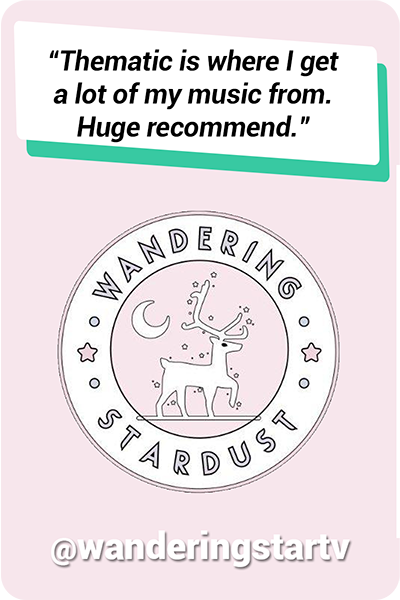 Thematic is a community-driven platform where creators can license music from their favorite artists in exchange for promotion ✌️
Simple
Get songs matched to your video themes, the artists you love, and the creators you follow.
Safe
Monetize your YouTube videos, claim and worry free. Your videos are safe forever.
Sign-up with your Google account to instantly get your personal song recommendations.