It's been a long time coming, and one of our most requested features, so we are thrilled to debut Teams on Thematic.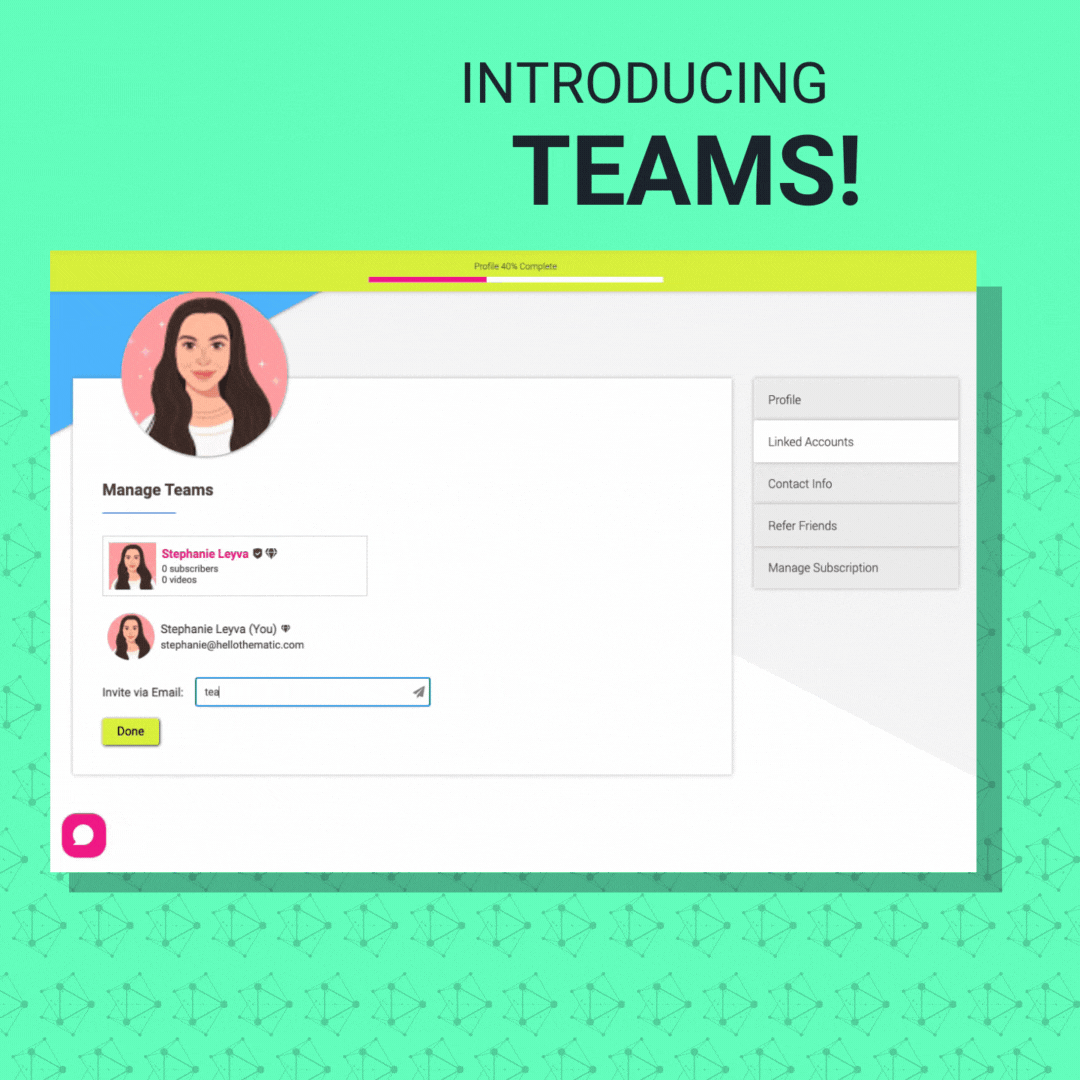 🍿 What are Teams?
Teams allow creators to collaborate on discovering music for projects
Channel owners can add and remove team members (like editors and assistants) to their Premium channels
All team members can find, download, and add music for the shared channel
So what are you waiting for? Get started with Teams to supercharge collaboration between your channel's team members.
You can unlock access to Teams on Thematic when you upgrade to the Premium creator plan. Try it out for free with our 14-day free trial.
But wait, there's more!
The Downloads page = the Licenses ✅ page! This will make it easier to find all of your licenses & promo links.
Projects = Playlists! We updated this based on your feedback 🤓
Browse Music = Discover! As we continue to grow beyond just music, this just makes a bit more sense!
New Filter button (so you can actually 👀 it)
You can now add channels by adding a Channel ID (instead of verifying by Google Oauth). This was highly, highly requested and we're excited to provide an additional option for you.