About Us
Learn all about Thematic's mission, team, and community!
Our mission is to bring creatives together and empower them to achieve their full potential through a fair, safe and collaborative exchange.
We were born from a simple premise. Content creators want to use great songs to enhance their videos. Music artists need promotion to get discovered and grow their audience.
The result is Thematic – a collaborative platform where creators can license royalty free music from their favorite music artists in exchange for promotion.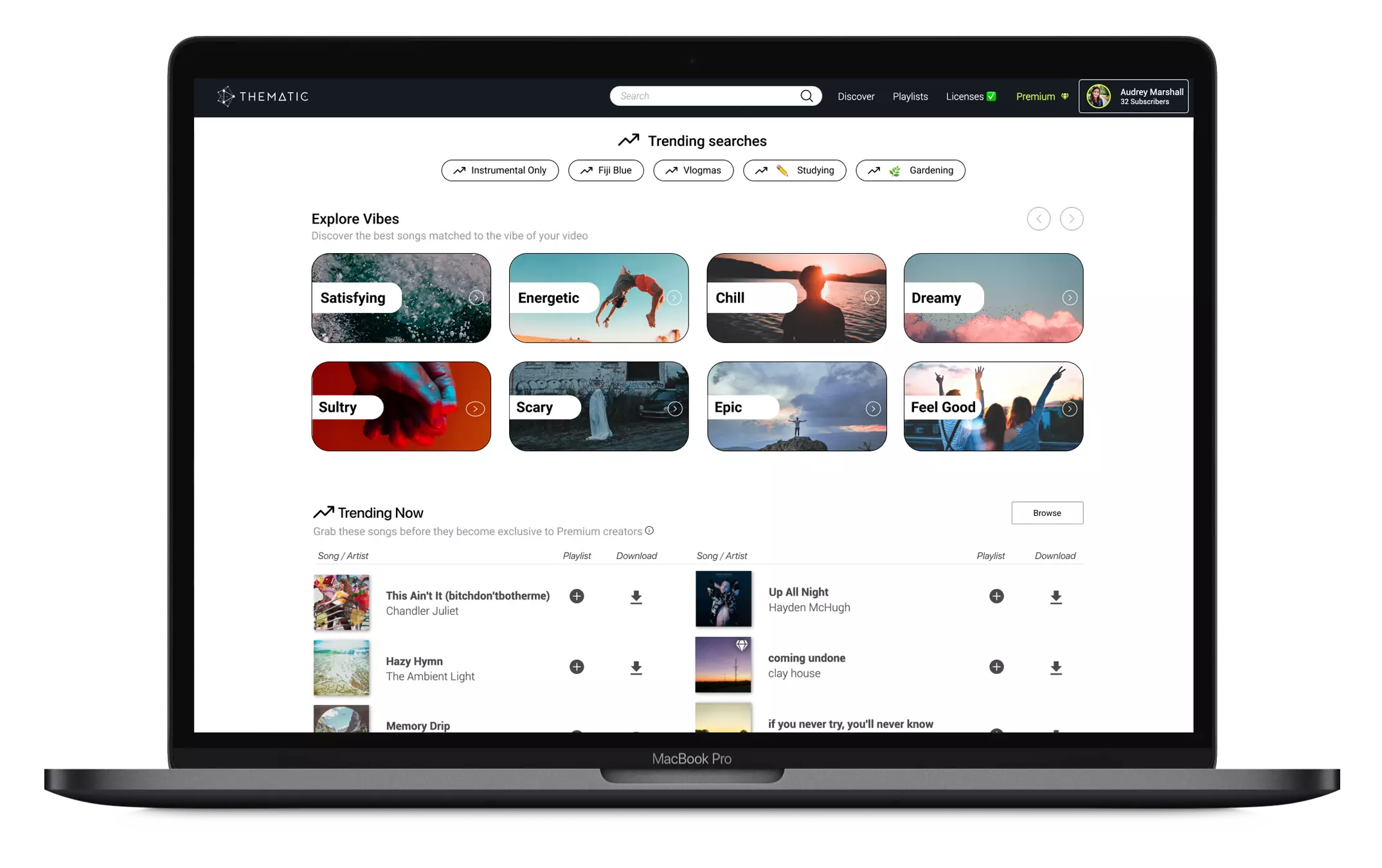 We're a team of creators, problem solvers, matchmakers, nurturers and, of course, music fans.
We're all about supporting creators and artists – providing them tools and resources to make their lives simpler, while keeping them safe in the process.
"It's important to me to empower the next generation of content creators and music artists and help them drive the future of the creative economy."
– Michelle Phan, Co-Founder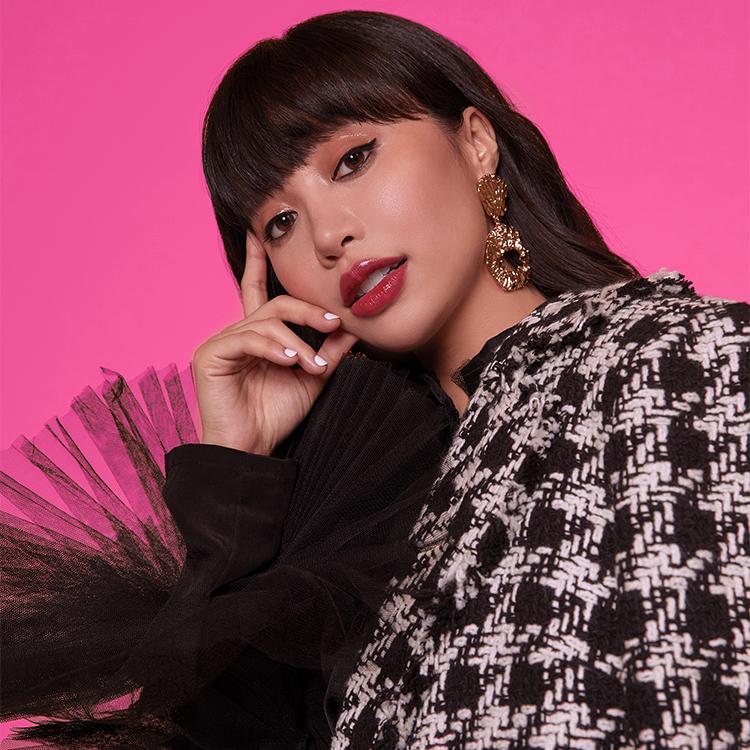 Our Community is Our Superpower
Since day one, we have worked with our creator community to build Thematic. And we have made a commitment to always do right by them.
We consider them our true north and measure our success by earning their trust.
They're not just a thriving, connected community of passionate users. Thematic creators are also stakeholders in what we are building and have embarked on this journey with us.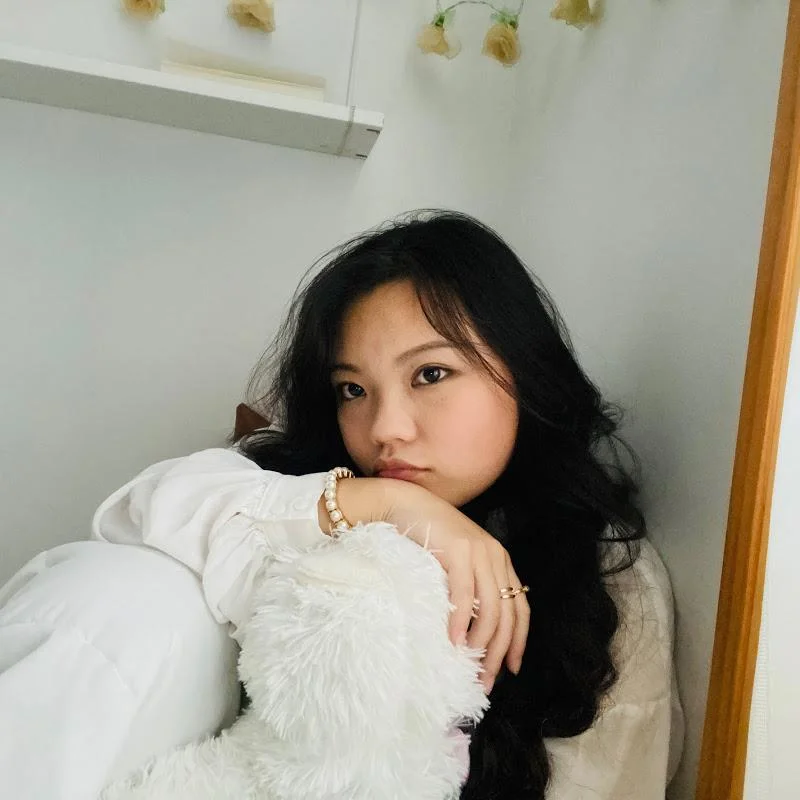 "I absolutely love the idea of both content creators and music artists get a win-win situation! That led to me investing into Thematic. I love to see how Thematic will grow from here on!"
– Emily Her, Content Creator
Thematic's founding team has spent the last 10 years helping to develop and define the YouTube creator ecosystem. During that time, 2 things have remained constant:
Content creators need great songs for their videos
Music artists need help promoting their songs
In 2015, Michelle Phan had built one of the most successful YouTube channels and was a global icon within the beauty community. It was at this time she found herself in the middle of a copyright infringement lawsuit with Ultra Records over music she thought was properly cleared. She ultimately settled out of court. It was a result of this battle that Michelle identified the need to create a peer-to-peer marketplace where content creators and music artists could support each other through community-based music licensing.
Launched in 2018, Thematic is a collaborative platform that connects emerging and established music artists with digital media content creators across YouTube and other digital platforms.
Thematic's proprietary algorithm curates music to meet the various needs of content creators, while at the same time matching music artists to creators with like-minded audiences.
With Thematic, content creators have a lifetime right to use the music without the worry of copyright infringement. Artists are provided an opportunity to have their music featured in online videos by prominent content creators, ultimately expanding their reach and audience.
Our community has grown to over 625,000 creators in 220 countries. Since launch, Thematic has generated over 2.5M free music licenses for YouTube creators, driving 34B listens and 35M new fans for independent artists.
Artists who have found success on the Thematic platform include Benee, Lauv, Nicky Youre, Betty Who, JP Saxe, Tiesto, Tessa Violet, and Fiji Blue.
Read more about why we founded Thematic in Audrey's blog post here.
"Thematic is solving the licensing problems that riddle YouTube and other platforms. The result is a licensing safe-space for content creators that aims to democratize music distribution beyond predefined channels like Spotify, while heightening fan engagement and conversions in the process."