Learn how to add music in iMovie
Music can take your video from boring to amazing (in fact, it's the secret to launching a successful YouTube channel). Thankfully, learning how to to add music in iMovie is super easy
If you're creating a video in iMovie on your computer and want to add music or sound effects to your video (perhaps a song from Thematic 🤓), we've got you covered! It takes just a couple minutes and we'll walk you through how to do it step-by-step in our visual guide.
First, open up iMovie on your computer.
Next, either click Create New to create a new project, or select a project you've already started working on.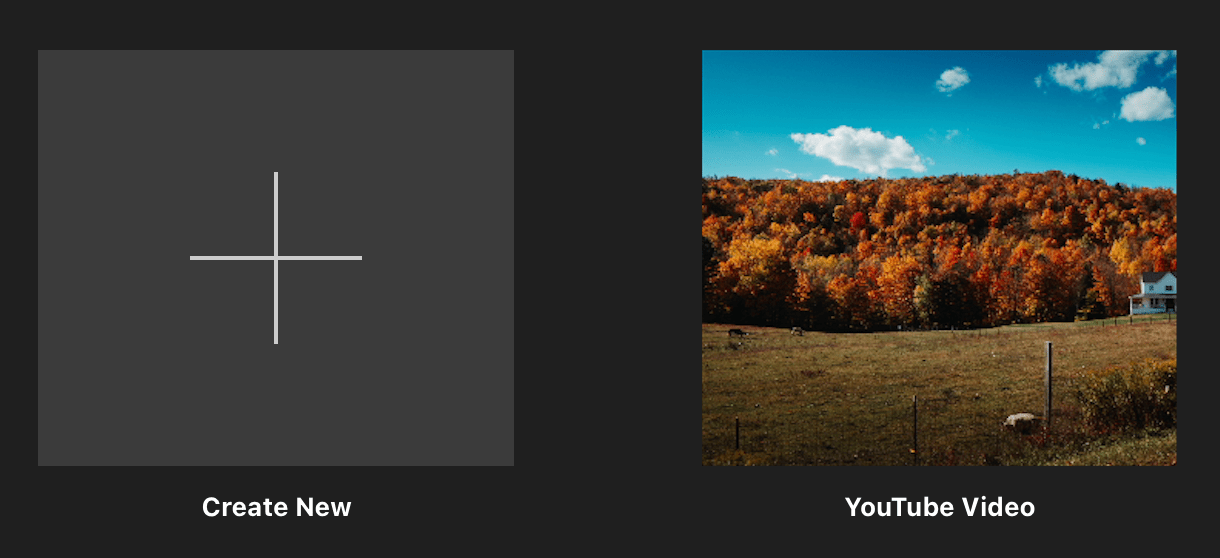 Once you're in your project, you'll be able to add your media files, such as photos, music, or videos.
For example, you can click the Add Media button (highlighted in blue in the below example). This will open up a window where you can select the files you would like to add to your project.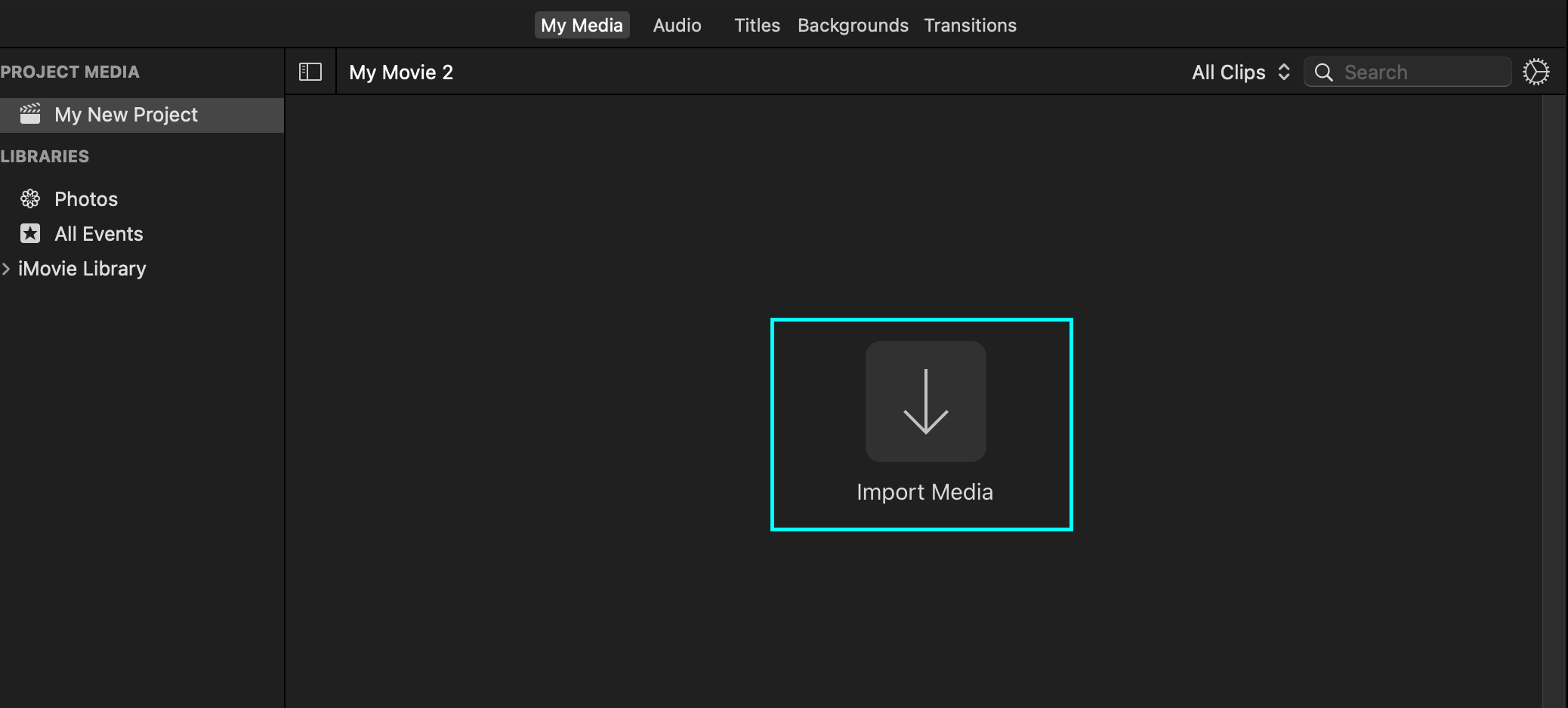 Once you've selected the song files, click Import Selected from the pop-up window. This will add it to your project's My Media tab.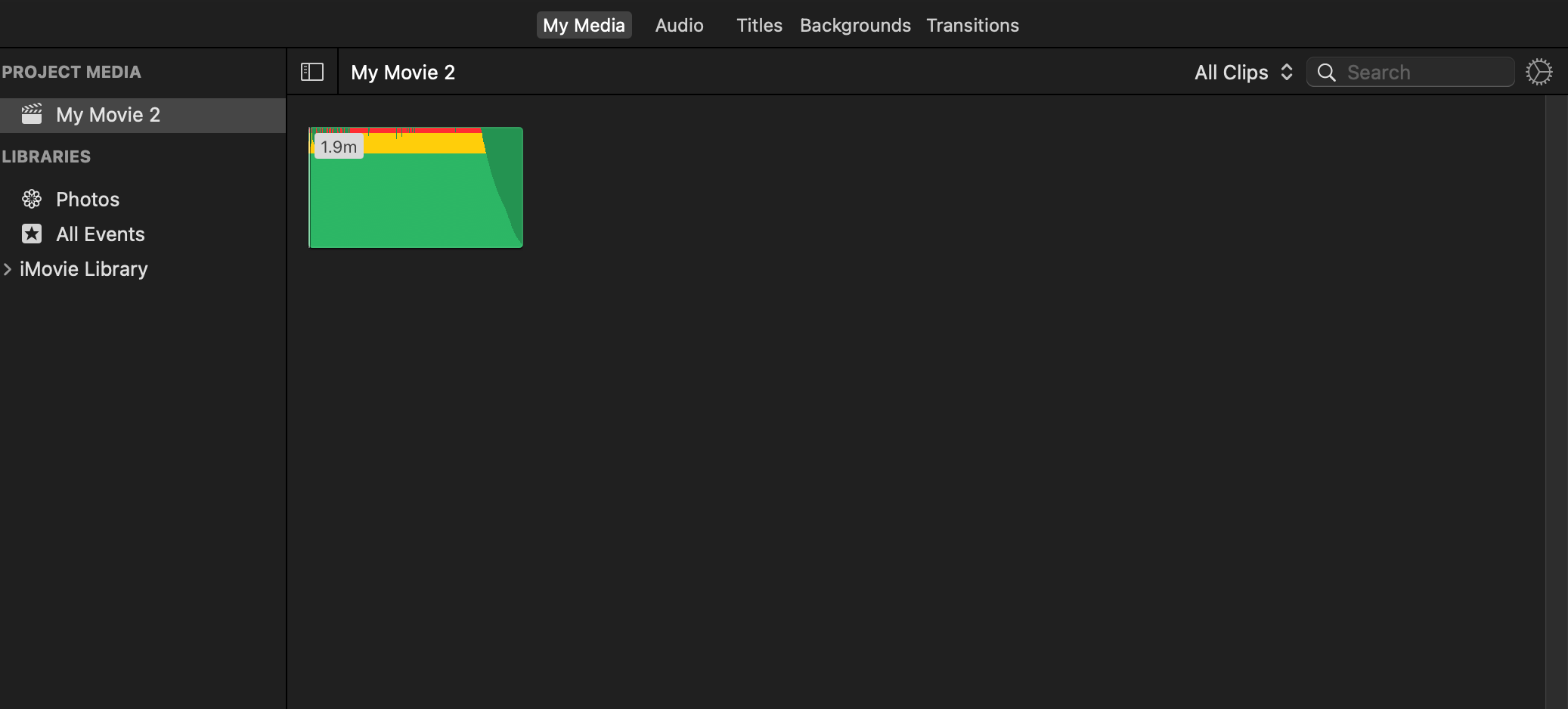 You can also add music in iMovie by simply dragging it into the iMovie project window. Just open up your Finder window, select the song or media file, and click and drag it into your Media tab in iMovie to add it to your project's files.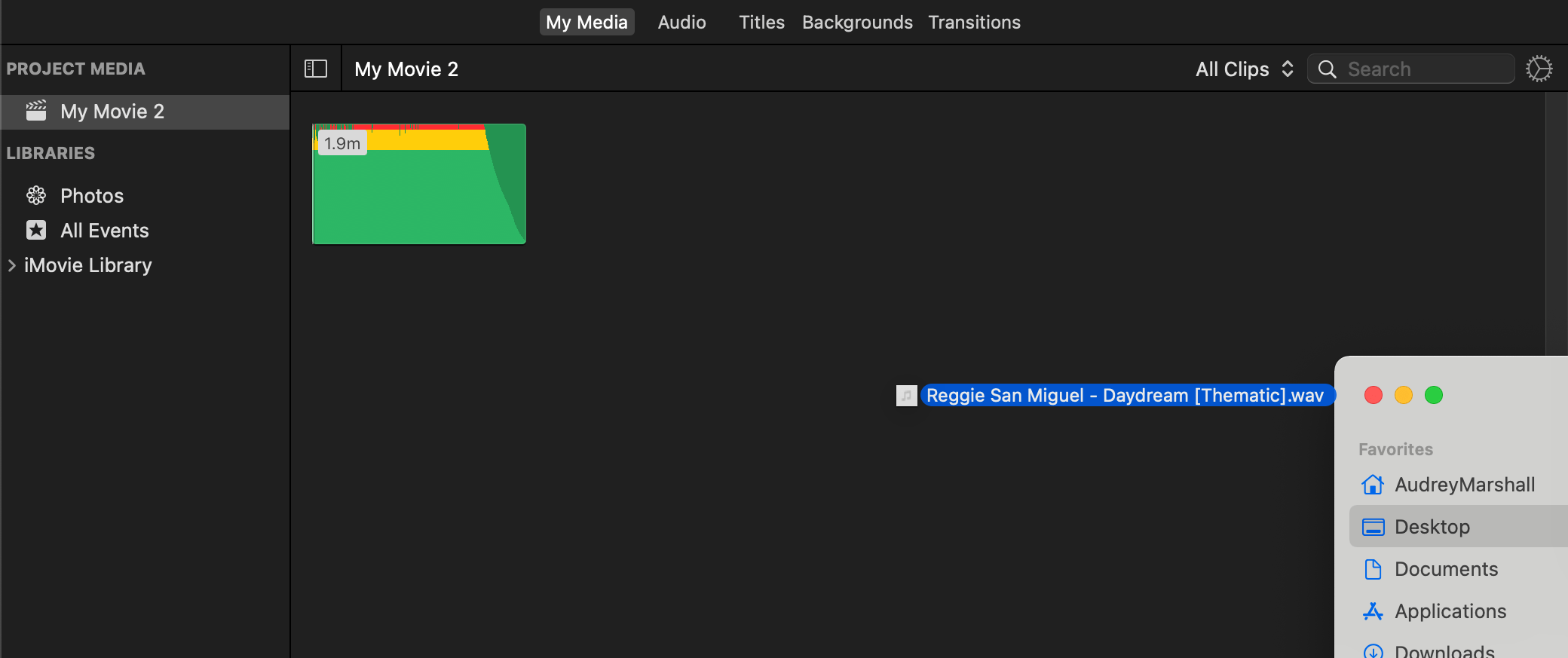 Another way to add music to your project is to select Audio from the navigation bar to load songs from your iTunes library.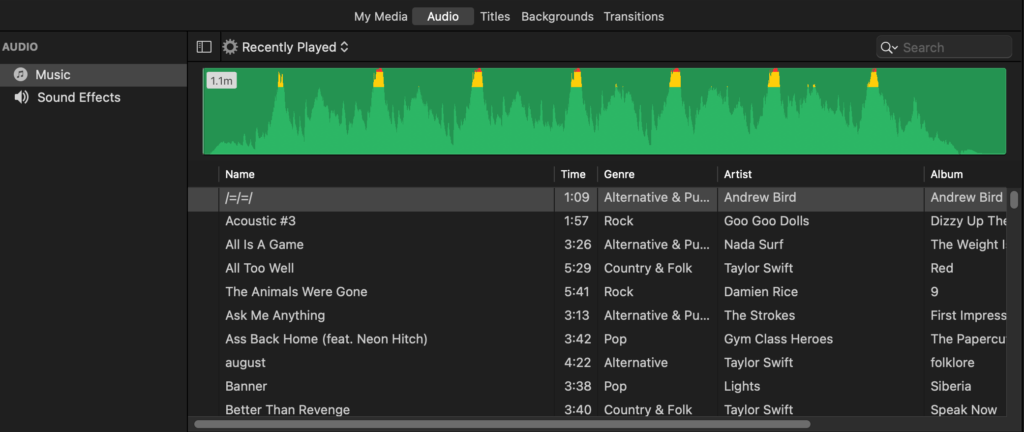 Once you have your song and video files loaded, you're ready to start editing (this is the fun part).
To add the song to your video, select the file from your My Media or Audio tab). Then drag it into your video editor.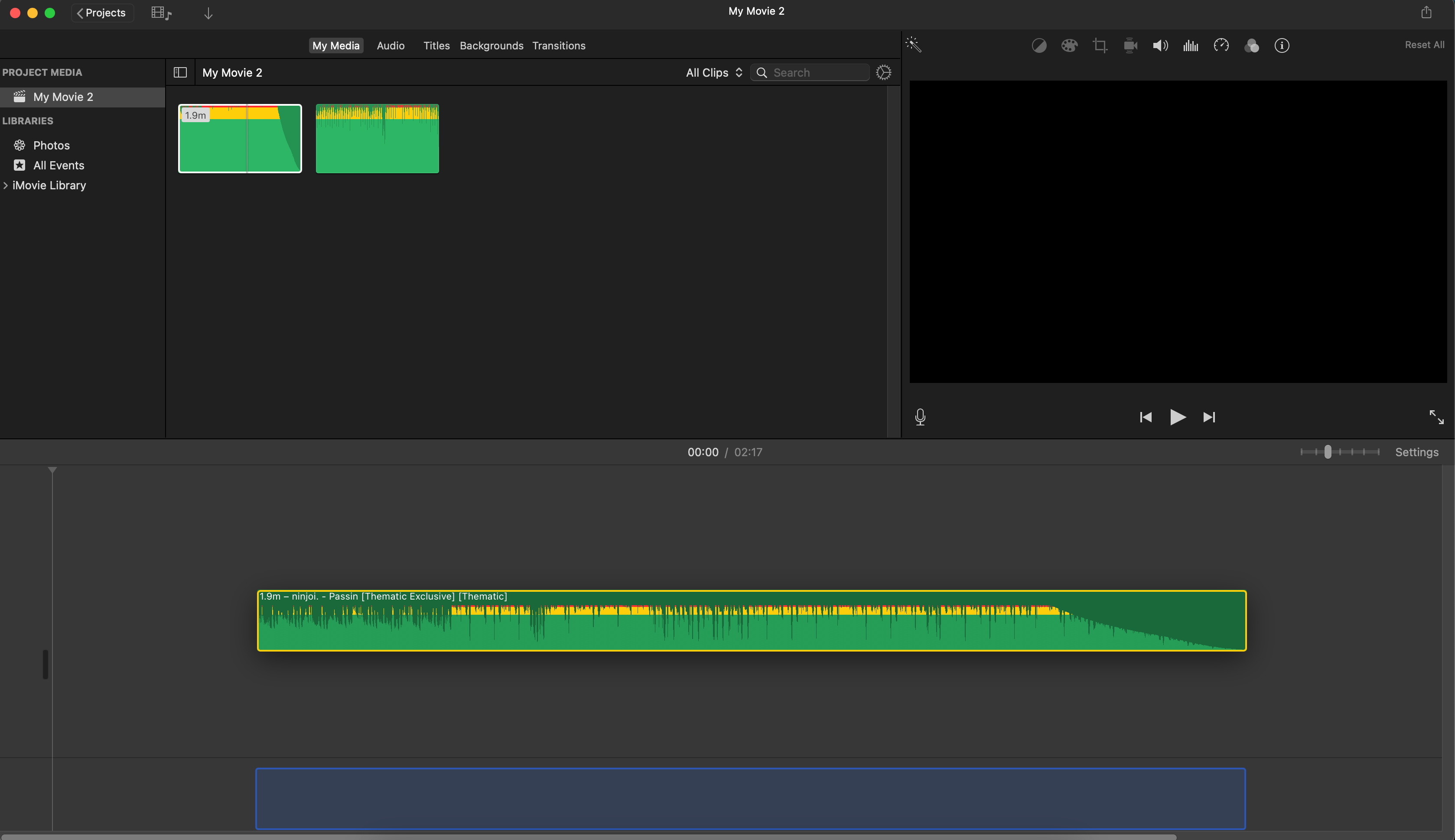 From there, you can start your editing! You can line up the audio with your video, adjust the stop/start times, fade in and out, and so much more. I suggest trying out the different tools to get familiar. Before you know it, you'll be creating tons of videos.
Pro Tip!
We suggest trying out and playing with the different editing options in iMovie so you know what tools you would like to use.
How To Get Free Royalty Free Music for YouTube Videos with Thematic
Thankfully, you can get all the best copyright free music for YouTube videos right here at Thematic. It's totally free and keeps your videos claim and copyright free.
Thematic is the go-to source to get free aesthetic music for your YouTube videos. That's right, Thematic provides free copyright free music for YouTube videos.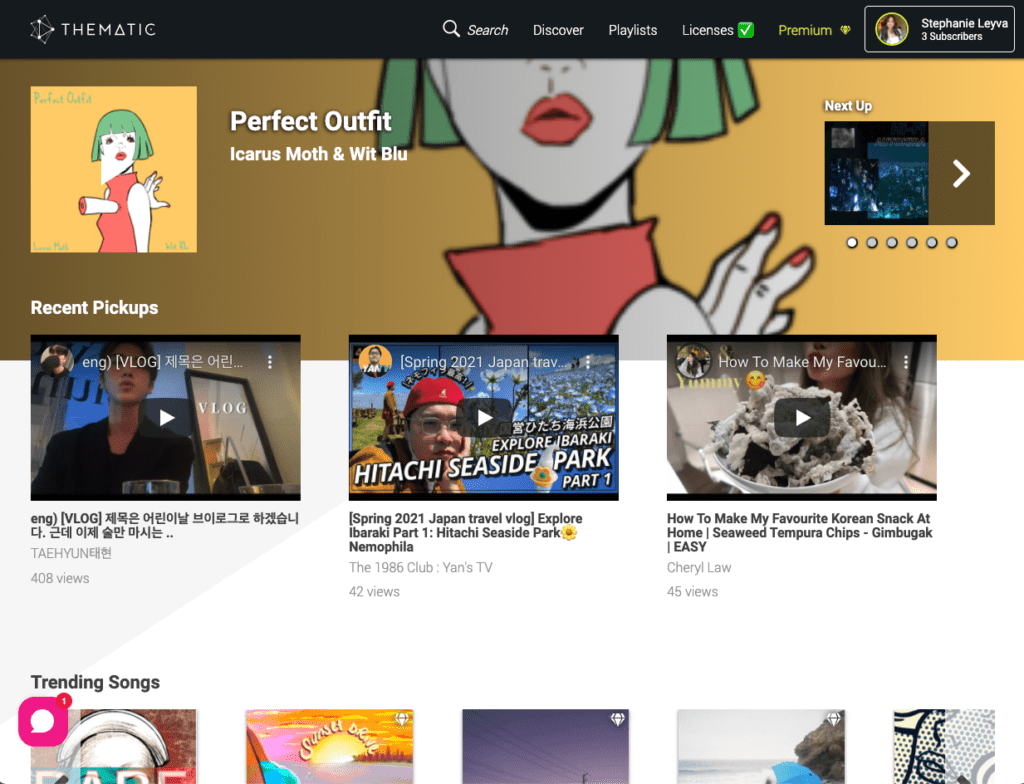 The best thing is, you can use the music from Thematic forever, worldwide, and no matter how many (or few) followers you have. In addition, you can even use the music in sponsored or branded content with no problems!
We've compiled a list of our favorite aesthetic songs to soundtrack your YouTube videos here. You can find songs from Fiji Blue, ninjoi., frumhere & kevatta, and so many more great artists.
So if you are a creator who wants great royalty free music for YouTube videos, Thematic is the perfect solution for you.
The best part is, creating an account on Thematic is totally free and you get to keep 100% of your ad revenue with our claim-free experience. Just click the button below to sign-up and get started.
✅ Looking for more free creator tools and resources? Visit Thematic's Creator Toolkit for additional resources on creating content – including thumbnail and channel art templates, best practices, and of course, great royalty free songs to use in your videos for free with Thematic.
Good luck! We can't wait to see what you create.