Discover the best aesthetic music artists and songs to soundtrack your YouTube videos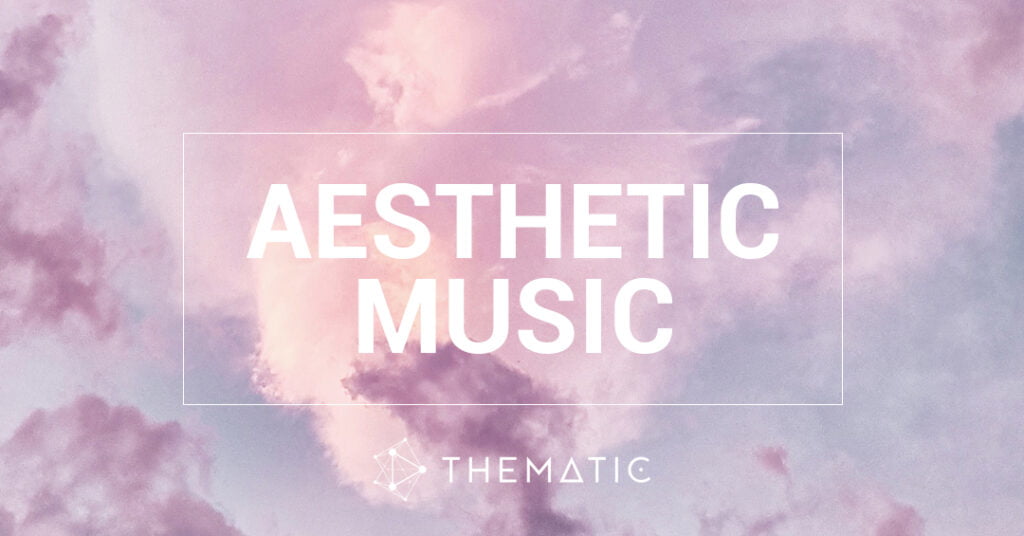 We've compiled a list of the best aesthetic music for you to use in your videos with Thematic copyright free. These ambient, chill lofi songs are great for relaxing background music to any YouTube video, vlog, or intro.
Use these aesthetic songs in your YouTube videos copyright free with Thematic. Sign-up for a free account at hellothematic.com.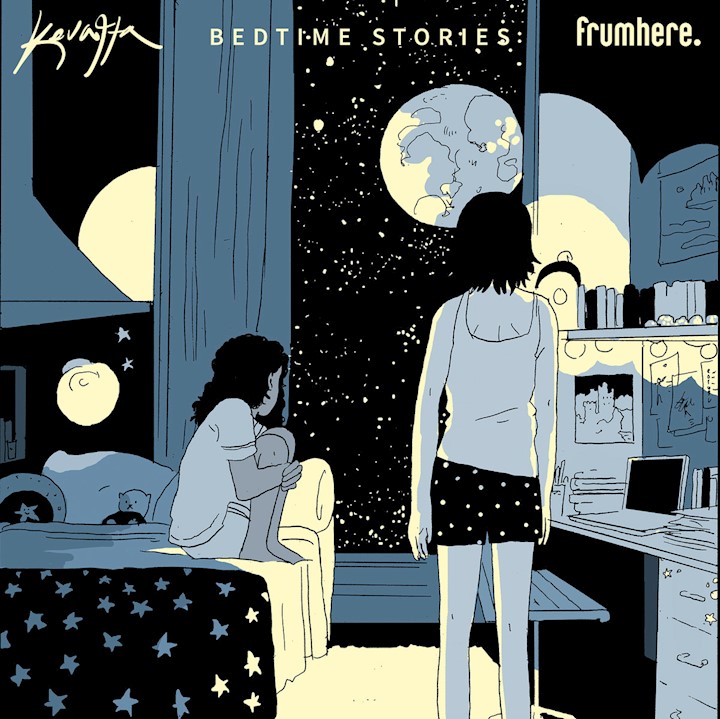 If frumhere & kevatta are not your aesthetic music playlist, it's time to get them added. Spotify best describes frumhere's sound as "a dreamlike form of lo-fi touched with the sweet haze of nostalgia." Their music feels warm, fuzzy, and comforting. We're a big fan of the collab album "Bedtime Stories," but you really can't go wrong with any of their releases.
Enjoy more aesthetic music from frumhere and kevatta on Thematic.
Everybody loves Fiji Blue. We first heard their single "Butterflies" back in 2020 and haven't stopped listening since. Self-described as "sad boy chill house," we find their music to be a perfect complement to any aesthetic playlist. In additional to "Butterflies," we recommend checking out their songs "Space Makes Me Sad" and "It Takes Two."
If you're a fan of lofi, ninjoi. needs to be on your playlist. Joshua Batista (aka ninjoi.) produces amazing mellow jazz hip-hop with the perfect amount of melancholy. "Passin" is one of his most popular songs, but we are fans of everything he releases. ninjoi.'s music is absolutely perfect as background music for aesthetic videos, vlogs, and intros.
You can check out all of ninjoi.'s songs that are royalty free for videos on Thematic.
Madeline Lauer – "Silky"
Words like sensual, calming, and addicting perfectly describe the beautiful music from Madeline Lauer. Madeline's voice drips with passion across all of her songs, including our fave "Silky." Her songs have a great mellow R&B aesthetic. Creators find her music to be a great soundtrack to any easy-going morning routine video.
Discover more aesthetic music from Madeline Lauer.
The talent behind Public Library Commute (Conrad) makes some of the best indie bedroom pop music on the scene. His aesthetic songs are dreamy jams great for any hang session. His song "You've Been On My Mind" has been spinning our playlist lately, but his new song "Across The Room" is just as amazing.
Enjoy songs from Public Library Commute copyright free for YouTube with Thematic.
VALNTN (aka Valentin Fritz) is one-half of Fiji Blue and a long time favorite of ours. His aesthetic song "Mona Lisa" (a collab with Peter Fenn and Tray Haggerty) was a breakout hit on Thematic, soundtracking thousand of aesthetic videos across YouTube and Instagram. In addition to Fiji Blue and VALNTN, you can also check out Val's vocal songs under his "love, val" project.
Explore more great songs from VALNTN.
Mr. Chase's music is the perfect match for your chill workflow vibes. One of our favorite songs, "Wild Cherry," found itself trending in YouTube vlogs and aesthetic video edits after being featured in Michelle Phan's lofi Magic Hour Radio playlist.
We definitely recommend adding Mr. Chase's music to your daily soundtrack.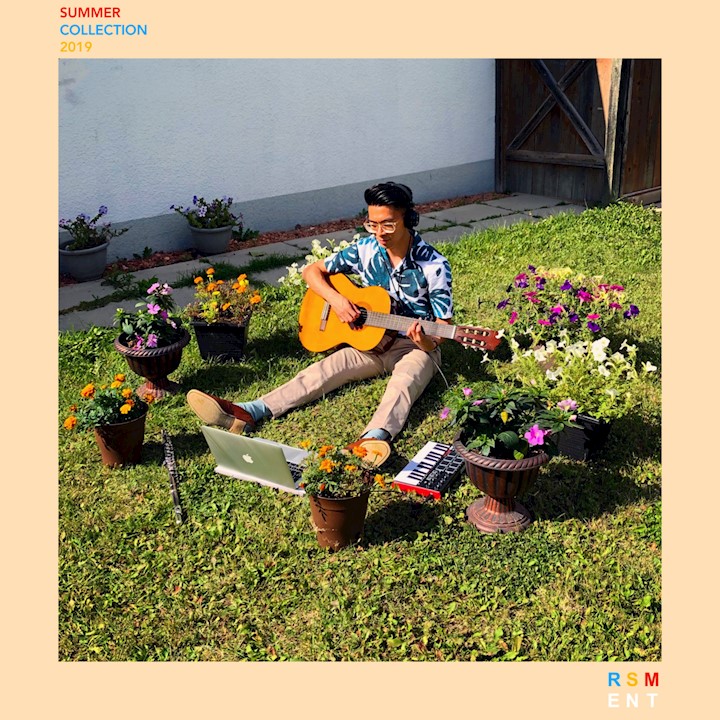 Reggie San Miguel – "Daydream"
Reggie San Miguel is known for his unique flute sound that drips across his lofi jazz beats. "Daydream" is Reggie's song that finds itself as the soundtrack to thousands of videos across YouTube. The melancholic yet soothing sound lends itself perfectly as background music for chill vlogs and YouTube videos.
Seattle-based Goosetaf has a signature sound mixing old school hip-hop with modern beats. His songs, including our fave "Bumblebee," provide the perfect mellow soundtrack for just about anything – from background music while studying or relaxing, to chilling with friends and vibing.
Explore the sonic palette of Goosetaf.
Gil Wanders – "Dreams"
If you've listened to any lofi playlist on Spotify, you've most likely heard of Gil Wanders. Gil's chill songs are great for relaxing, studying, or just vibing out. His song "Dreams" is a fan favorite on Thematic, as creators and vloggers love using his music in their YouTube videos.
Listen to more aesthetic lofi songs from Gil Wanders.
We first discovered the amazing music from Chinsaku through Michelle Phan's YouTube channel, and we've been fans ever since. Chinsaku's songs have the perfect coffee shop vibes. His song "Blossom," for example, is super calming and really just delightful.
We hope you enjoyed our list of the best aesthetic music and songs for videos, edits, and YouTube intros ☕️
All of these songs are copyright free when using Thematic. Sign-up for free at hellothematic.com and get access to the best free background music.
Looking for more Thematic music recommendations? Enjoy our list of the best lofi music artists and songs for YouTube videos here.
Did we miss any of the best aesthetic songs? Drop us a line at @hellothematic on Twitter or Instagram!