Remember when YouTube was mostly known for cat videos or as a place to store your old video files? We've come a long way since 2005 and "Me at the zoo."'
While YouTube is part of our daily culture today and it's difficult to imagine life without it, it wasn't too long ago that the world was figuring out exactly how best to use it.
Over its first few years, YouTube was simply a destination where the world occasionally converged for shared viral moments. We can all remember those impactful cultural videos that shaped the early days of YouTube – from Keyboard Cat to David After Dentist and Chocolate Rain. It was a time reminiscent of a worldwide episode of America's Funniest Videos – we were all in on the joke and experienced it together.
The first communities to really embrace YouTube as a platform were the culturally disenfranchised who found it as a place where their stories could be shared outside of mainstream media and shows. Many Asian American creators, for example, found success on YouTube at a time when Asian cultures did not have media representation in American culture. Wong Fu Productions, Michelle Phan, NigaHiga, KevJumba, Kina Grannis, and David Choi are among some of the Asian American creators who pioneered new paths of success on the platform.
By 2007, when YouTube launched the first-of-its-kind Partner Program (enabling creators to participate in the ad revenue generated from their videos), it validated the idea that individuals could follow their creative pursuits and build businesses from their digital audience.
From that time until the early to mid 2010s, YouTube shifted from being a much scoffed-at 'cat video' platform to one where niche communities could thrive and media companies started to see bigger value as a distribution platform (thanks in part to YouTube's Original Content Initiative that doled out 100s of millions of dollars to bring high-quality content and budget-rich advertisers to the platform).
The first creator empires were built during these foundational years of YouTube. Gary Vee, Bo Burnham, John and Hank Green, Michelle Phan, and even Justin Bieber, to name a few, developed massively successful careers and entrepreneurial ventures after first launching on YouTube during this era.
These creator-founder success stories inspired an entire generation to embrace the possibility of "creator as a career" in what we now call the creator economy.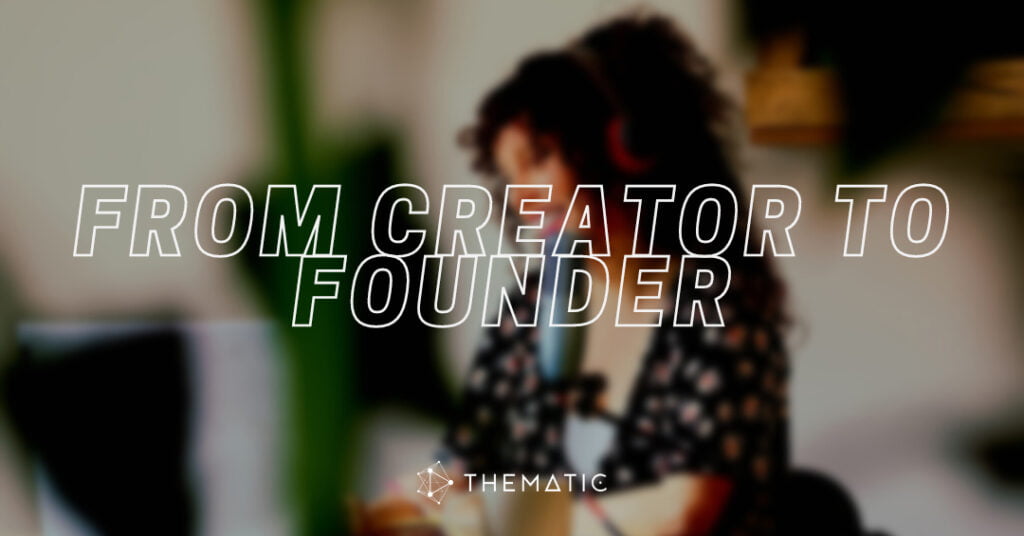 Table of Contents:
From a one-person show to a scalable business
Most creators start out doing everything by themselves. From coming up with channel and video ideas, to filming and editing videos, and uploading and engaging with viewers, and doing it all over again, creators are often a one-person show when first getting started.
Hobbyists and some part-time creators are able to sustain this DIY mentality for the duration of their creation career. However, this mindset may prohibit serious creators from evolving into creator-founders and entrepreneurs.
In recent years there has been a paradigm shift in the idea of the purpose of being a creator. What started as a fun, creative outlet for people to share their interests, the fast-tracked onset of the "creator economy" has transformed it into a legitimate business opportunity.
So with that perspective, serious and full-time creators require a support system and team to grow their operation and reach their next level of success.
Those creators who can build and scale their content operations into thriving businesses are the ones best positioned to capitalize on the economic opportunity at hand. These are the creator-founders who are at the heart of driving the new creator economy.
The evolution of the Creator Economy
Not even 20 years ago, it would be inconceivable to think a content creator could independently produce and distribute content, scale an audience, hire team members, and then build full-fledged businesses.
Since then, we've seen countless creator tools and platforms introduced that provide creators with new business opportunities.
The creator economy has revolutionized the world as we know it – from the launch of platforms such as YouTube and Instagram, to new models of marketing through influencer content, and forward-thinking content creation tools like Canva and smartphones, new discovery and monetization opportunities are abounding.
You can feel its impact from the shared stories of people from around the world.
Take the inspirational story of the AroundMeBD channel on YouTube, for example. What started as a fun way to share the everyday life of a community village and kitchen in Bangladesh (featuring videos showcasing locals preparing, cooking, and serving food for their village), quickly became a thriving business enterprise that provides resources to support the community at large.
With their growing audience and success, the creators of the channel have been able to subsidize their operational food costs, pay the people involved in the production, and develop new community resources like city parks and facilities.
It's safe to assume that the community kitchen would have still existed without the rise of the creator economy. However, both its economic impact on the creator's local community and its cultural impact in bringing the story of this village to viewers worldwide have both substantially increased because of creator platforms like YouTube.
It's clear that the rise of the internet, coupled with the democratization of monetizable distribution opportunities and proliferation of creator tools has paved the way for the emergence of an entirely new creative class.
Growth of the creative community and a new era of creator-founders
As talk of the "creator economy" reaches a saturation point in today's culture, we see individuals and companies angling to participate in the newly unlocked revenue opportunities it provides. Unfortunately, these business-first companies rarely understand the "creator perspective" and are often left scrambling to develop tools and products that genuinely address a creator's needs (does anybody remember Vessel or go90)?
Fortunately, the leaders and pioneers of the first wave of content creators are building the tools and resources to empower the next generation of creators. Having experienced first-hand the struggles and pain points of being creators and truly understanding the creator journey, these individuals are enriching and empowering the creator community, instead of just capitalizing on an opportunity or extracting value from the trendy 'creator economy.'
Jack Conte: Patreon
Take Patreon, founded by creator-musician Jack Conte. Well-known for being one-half of the band Pomplamoose, Jack experienced first-hand the struggles of earning a sustainable income from his videos on YouTube. To solve his own problem (and the problems of creators like him), Jack developed Patreon to "make it easy for creators to get paid." Today, Patreon supports 250,000+ creators in achieving more sustainable revenue income.
John and Hank Green: VidCon, Study Hall
And if you are even vaguely involved in the creator economy, I'm sure you've heard about VidCon – the most popular convention for fans, creators, and industry leaders involved in the online video community. But did you know that VidCon was co-founded by brothers John and Hank Green (otherwise known as the Vlogbrothers on YouTube)? In 2010 the Green brothers launched VidCon as a way for the online video community to connect IRL as they saw the YouTube video community start to explode.
VidCon reached a point of popularity with creators that it was turned into an annual conference and has since been purchased by Viacom.
Continuing to innovate and lower barriers for the next generation of creators and entrepreneurs, the Green brothers teamed up with Arizona State University and YouTube in 2023 to help students navigate the college ecosystem. This program, called Study Hall, takes the complex and often overwhelming idea of college and its related costs and presents it in approachable and affordable way for students interested in continuing their learning journey.
Michelle Phan: Ipsy, EM Cosmetics, Thematic
Or you can look at Michelle Phan, beauty creator and founder of several businesses including ipsy, EM Cosmetics, and Thematic (that's us!). By 2015, Michelle had built one of the most successful YouTube channels and was a global icon within the beauty community. It was at this time she found herself in the middle of a copyright infringement lawsuit with Ultra Records over music she thought was properly cleared.
It was as a result of this battle that Michelle identified the need to create Thematic – a peer-to-peer marketplace where content creators and music artists could support each other through community-based music licensing. With Thematic, Michelle is providing the next generation of content creators and music artists a way to safely collaborate without the risk of retribution.
We could go on for ages about the positive impact and substantial value that creator-founders (like the ones mentioned above) are driving for the creator economy. We are believers in the power of creators enabling creators to build a more collaborative and mutually empowering creator community.
Looking toward the future, we anticipate that we'll see many more creator-founders building meaningful tools, products, and services to support and further develop the creator economy.
Join Thematic's creator community
If you're interested in unlocking copyright-safe music for your videos and connecting with digital video creators and music artists, sign-up for a free Thematic account here.
We're excited to see what you create.
Looking for more creator tools and resources? Visit Thematic's Creator Toolkit for additional resources on creating content – including starting a YouTube channel, thumbnail and channel art templates, best practices, and of course, great royalty free songs to use in your videos for free with Thematic.
---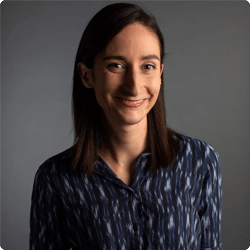 This article on the rise of Creator-Founders is brought to you by Thematic Co-Founder & COO Audrey Marshall
With a background in entertainment PR (via Chapman University), Audrey has led digital strategy for music artists, content creators, and brands. From brand campaigns for Macy's, American Cancer Society, and the L'Oréal luxe family of brands, to music-driven influencer marketing campaigns for Interscope Records, Warner Music, AWAL, and Taboo of the Black Eyed Peas (featuring creators such as Lexy Panterra, Blogilates, Mandy Jiroux, Matt Steffanina, and Seán Garnier), she in an expert in navigating the influencer marketing space. Audrey has also developed and managed some of the leading beauty, lifestyle, and dance channels on YouTube.
Certified across the board with YouTube, Audrey has a specific focus on digital rights management for music assets, running multiple SRAV-enabled CMS. She is passionate about working with other builders in the space for a more transparent digital rights ecosystem.
At Thematic, Audrey leads the product team and oversees operations. She has driven partnerships with leading talent and music companies, including Songtrust, Kobalt/AWAL, Select Management, BBTV, ipsy, and Black Box, and has helped the platform grow to a thriving community of 650k+ content creators who have posted 1M+ videos using the platform, driving 34B+ music streams and $72M+ in earned media value for independent music artists.