Discover the best feel good music artists and songs for YouTube videos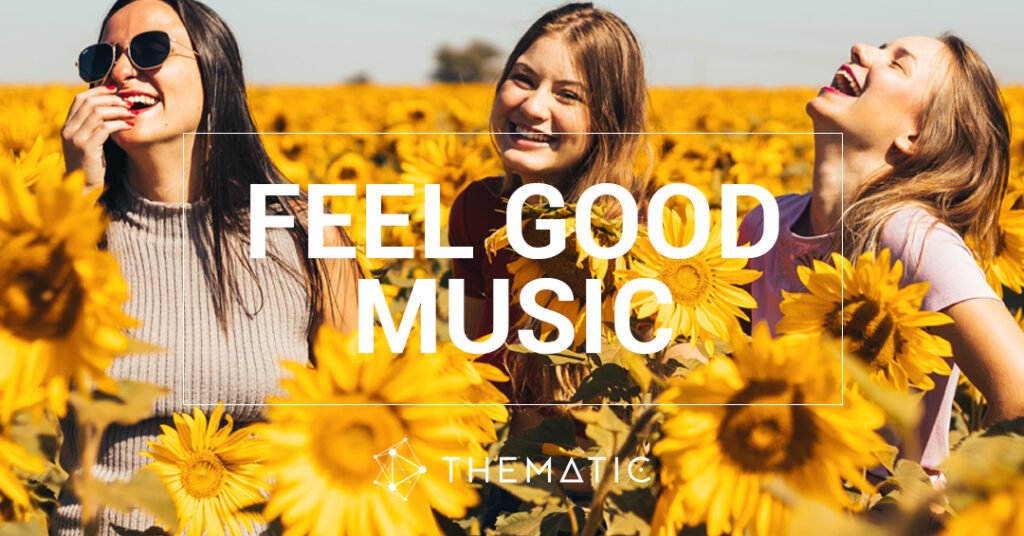 Thematic has compiled a list of 10 of the best feel good music and upbeat songs that you can use royalty free in YouTube videos. These popular upbeat pop beats are perfect for getting you into a good vibe, and are also great as background music in any YouTube video from vlogs to lifestyle or travel videos.
Use these happy, feel-good songs in your YouTube videos copyright free with Thematic. Sign-up for a free account at hellothematic.com to access these songs and tons more Thematic music.
Let's jump in and get those feel good feelings flowing:
You'll definitely be feeling sweet in no time once you listen to John the Dropout & Rosé's "Sweet Tooth." This electronic-pop fusion curates an infectious feel-good feeling with its punchy beats and synths. If you want to feel like a kid in a candy shop again, this song is for you.
Listen to "Sweet Tooth" by John the Dropout & Rosé.
Lukey's music is hard to describe due to its unique, eclectic nature. His song "PRETTY" combines elements of hip-hop, pop, and indie to create a light-hearted vibe that pairs perfectly in any situation that calls for a fun, sunny day aesthetic.
Discover more upbeat songs from Lukey.
Whatever mood you're in or vibe you're looking for, Public Library Commute has it. Enjoy their newest song "Across The Room" for a relaxing, chill time. Whether it's playing in the background at the coffee shop, at the beach, or in your YouTube video, this song will serve as a great accent.
Check out Public Library Commute's songs on Thematic.
If you like Spanish music, you will love Martox's "Debajo Del Sol." This song wonderfully encapsulates that stress-free, feel-good feeling. This, in combination with its beautiful lyrics, pleases the ears and the heart.
Discover more of Martox's feel good songs, royalty-free on Thematic.
solukewarm! skillfully meshes pop and indie/alternative to curate an incredibly unique sound that uplifts the soul. In addition to his own vocals, solukewarm! also produces his own songs. His talent certainly comes through in "girlsonline" which features a playful, cheerful beat that makes the song so great.
Right off the bat, Alexis Rice pulls in listeners with her angelic voice in her song "Just a Boy." Despite the lyrics that highlight the ups and downs of relationships, she still creates a feel-good ambiance that makes it great to listen to, as well as relate to.
Discover more songs from Alexis Rice on Thematic.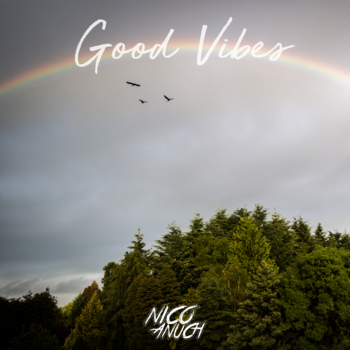 Landon Cube seems to have mastered the classic pop song with "Down & Out." His amazing voice sounds like it belongs on the radio and the features are perfect additions. Even if you are feeling "down & out," that will change after listening to this song.
Discover songs from Landon Cube on Thematic.
If you like synths and sassy beats, this song is definitely for you. VirgoZilla Beatz's song "Feelin' Good" will make you feel stylish and pretty in no time. Enjoy this instrumental beat in the background whenever you're feeling yourself or just looking for a good vibe.
Vibe out with VirgoZilla Beatz's feel good songs.
"In This Room" by Olive B may be one of the best feel-good songs on this list! Slowly building up in the beginning, the beat drop activates a sense of empowerment while listening. Not only does it have good vibes, but it's chill and relaxing at the same time.
Take a listen to Olive B's feel good music on Thematic.
We hope you enjoyed our list of the best feel good music and songs ☕️
Thematic has the largest collection of free feel good songs to use in your videos. Enjoy these songs copyright free and royalty free when using Thematic. Sign-up for free at hellothematic.com and get access to the best free feel good beats for videos.
Looking for more Thematic music recommendations? Enjoy our list of the best aesthetic music artists and songs for YouTube videos here.
Did we miss any of the best feel good songs? Drop us a line at @hellothematic on Twitter or Instagram!