We are so thankful for our thriving creator community and love showcasing their latest videos and songs throughout the site. But we're constantly looking for new ways to help their creativity shine on our platform.
That's why we knew it was time to do a major rehaul and rethink our creator & music artist profiles on Thematic. We wanted to help showcase their personal aesthetic and reward them for just how awesome they are 😎
After weeks of working behind the scenes, we're excited to drop our brand spankin' new profile pages, shareable playlists, and Thematic badges. Dig in to all our latest updates below 👇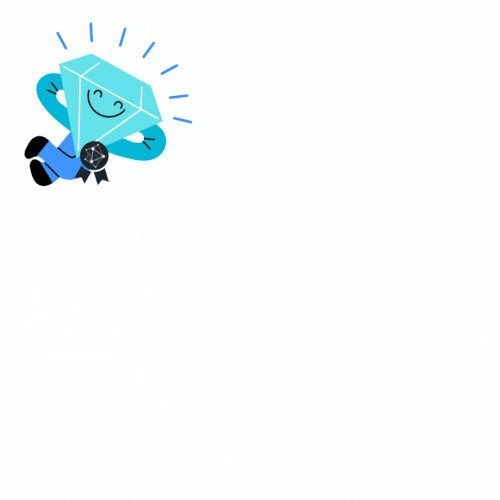 Thematic Community Badges
At Thematic, our mission is to build an equitable creator ecosystem through community empowerment, collaboration and exchange. We believe when creators empower each other, they're able to achieve their full potential.
That's why we're super excited to debut Thematic Badges.
Thematic Badges are achievements earned by our community. They are our way of celebrating your success and rewarding you for helping achieve our mission.
Your earned Badges are designed to be shared, because success is meant to be celebrated. You've worked hard to achieve status and earn trust within the community.
Earn badges as you use Thematic – from discovering music to creating playlists. Can you find them all? 🕵️
Creator Keywords
Add your keywords to your creator profile so we can start matching songs to your video themes.
Shareable Playlists
Ready to be a tastemaker on Thematic? Introducing shareable playlists!
Inspire the Thematic creator community by sharing your curated song playlists 💫 Toggle them live from your Playlists page to cement your tastemaker status.
Playlist Keywords
Tag your playlists with relevant keywords, and keep an eye out as we start sharing your public playlists around the site 😏
Your selected Playlist Keywords show on your Public Playlists. Add or edit your Playlist Keywords when editing your playlist description.
Creator Profiles
All about you!
Highlight your best self with a great profile pic, creator keywords, and your latest YouTube videos featuring Thematic music
Get discovered across the web! Add in your social links and all your YouTube Channels
Show off your Thematic Achievements (and earn more badges as you keep using the site)
View your Top Songs and Top Artists to see the music you feature the most
Inspire the Thematic creator community by sharing your curated song playlists 💫
Discover Similar Creators on Thematic and engage with the community. Maybe give them a follow, too 😉
Artist Profiles
New and improved ways to discover artists and new music on Thematic!
Get all the deets about a music artist – check out their social links and bio
Never miss a release! Easily find a music artist's newest Thematic release by checking out their featured New Song
Get inspired by other creators! See how they feature the artist's music in their Videos
Listen to all of the artist's Songs and dive into their most popular songs with Top Songs to find a great new vibe for your video
Find an artist's most loyal Thematic promoters by checking out their Top Creators
Discover Playlists featuring the artist to dive in to a curated listening experience
Explore artists with a similar sound by checking out the Similar Artists tab