Discover the best instrumental music artists and songs for YouTube videos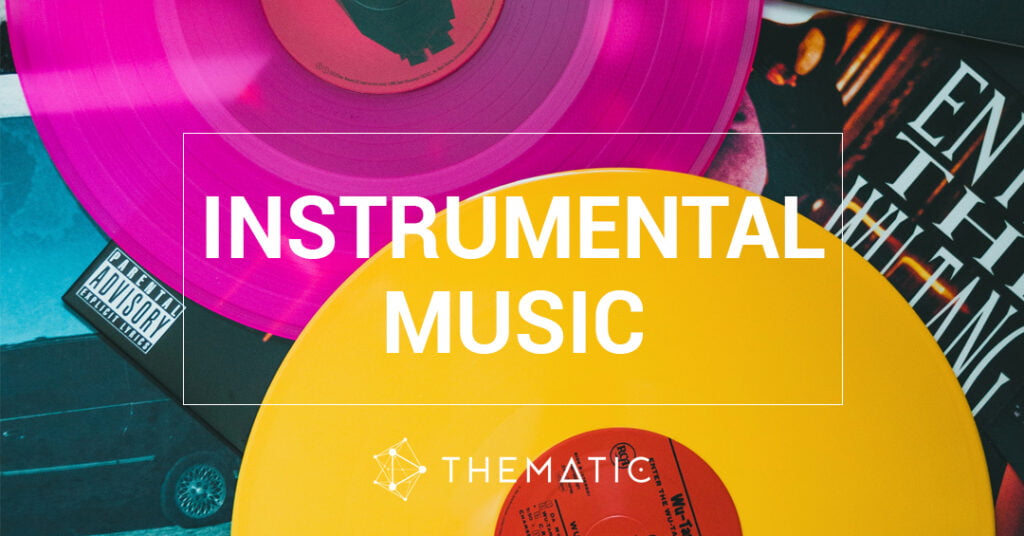 Thematic has compiled a list of the top 10 instrumental songs that you can use royalty free in YouTube videos. These popular instrumentals are perfect for getting you into a relaxing vibe. Similarly, they are also great as background music in any YouTube video. For example, they pair well in routines or DIY or tutorial videos.
Use these instrumental songs in your YouTube videos copyright free with Thematic. Sign-up for a free account at hellothematic.com to access these songs and tons more Thematic music.
Let's jump in and immerse ourselves in some instrumentals:
The name says it all! This relaxing yet uplifting instrumental beat will make your mind and soul feel at peace. Basically, the smooth, gentle melody would pair perfectly with any scenario that calls for mellow, yet positive vibes.
Listen to more instrumental beats from Helkimer on Thematic.
tr3vtr0n creates an incredibly unique experience with "Fish Tank." The futuristic, almost other-worldly aura of the instrumentals slowly builds up to what becomes an electric beat. This song will make anyone feel as if they're traveling through outer space.
Discover more instrumental music by tr3vtr0n.
If you like songs with piano or songs that set the tone for some nice sunset watching, this song is for you! "yet to come" by ZARG embodies just what any great instrumental should be. It is the perfect background music for the soundtrack of your life.
Check out ZARG songs on Thematic.
Mark Generous, Jasper The Cat – "Brainwaves"
This mellifluous beat combines hints of lofi and chill r&b to create the ultimate chill-out song. Enjoy Mark Generous and Jasper The Cat's "Brainwaves" while drifted off to sleep or unwinding after a long day. Obviously, this instrumental would also be great for any aesthetic videos. For example, it would do quite well in videos about meditation, nature, or art.
Discover more of Mark Generous's instrumental beats.
Looking to get in your feels? Slightly sad and moody, "More Than Enough" by Shore Drive truly brings out the most nostalgic of vibes. Whether you are taking a late-night drive, contemplating life, or simply find comfort in melancholy, this instrumental will surely enhance the experience.
Attention electronic music lovers! "The Revolution" by scott young is a must add to any house, techno, or bass playlist. For example, not only does the bass of the beat by itself put you in a trance, but the eclectic background sound effects complete the experience, making this the perfect rave or club song.
Discover more instrumental electronic songs from scott young.
If you like dubstep and all things wubz, you will love Brent Weatherly's "Move Like That." This instrumental fits neatly under the category of sub low, featuring heavy rhythmic patterns and overwhelming bass lines. You will definitely "Move Like That," bass face and head jerking guaranteed.
Enjoy songs from Brent Weatherly for your YouTube videos on Thematic.
On a very contrasting note, this piano driven instrumental will make you feel like you are the main character in your own movie. Romantic tones and emotions come through strongly in Juan Sanchez's accurately named song "Paris Walks."
Discover songs from Spanish music producer Juan Sánchez on Thematic.
Euphoric is the first word that comes to mind when listening to "Night Ride" by TED.E. The production curates a very distinct, animated feeling that is hard to describe other than what the title suggests. This instrumental perfectly encapsulated what it would feel like to experience an exhilarating, one-in-a-lifetime moment, just like a blissful night ride.
Vibe out with instrumental beats from TED.E.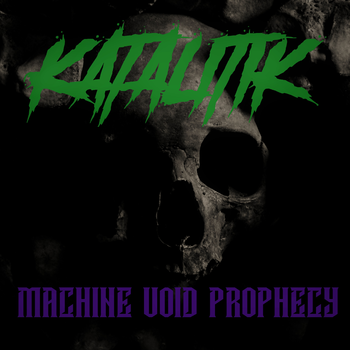 "Machine Void Prophecy" by KatalitiK will instantly grab your attention with its metallic, machine-like instrumentals. This hard-style edm beat will definitely get your engine revved. It will have you ready to crush that workout or release any pent-up anger.
Take a listen to KatalitiK's music on Thematic.
We hope you enjoyed our list of the best instrumental music and songs ☕️
Thematic has the largest collection of free instrumental songs to use in your videos. Enjoy these songs copyright free and royalty free when using Thematic. Sign-up for free at hellothematic.com and get access to the best free instrumental beats for videos.
Looking for more Thematic music recommendations? Enjoy our list of the best lofi music artists and songs for YouTube videos here.
Did we miss any of the best instrumental songs? Drop us a line at @hellothematic on Twitter or Instagram!